Why Sponsor?
Companies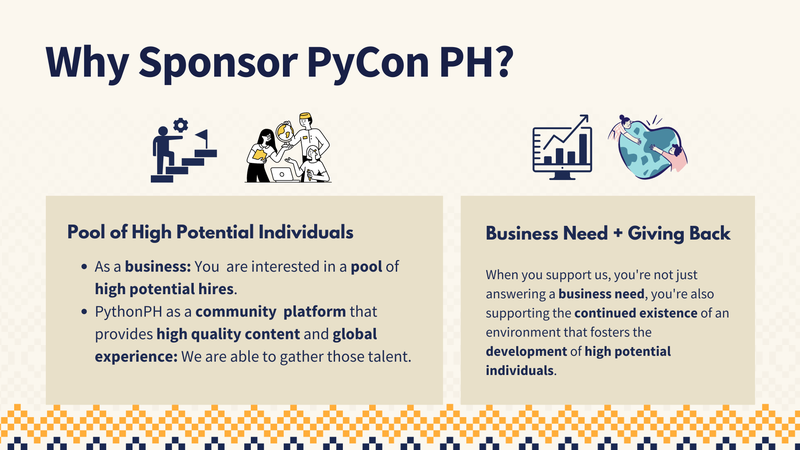 Head over to bit.ly/3XVDSbB to learn more about PyCon PH 2023 sponsorship and sign up to be a sponsor.
If you have any questions about sponsoring PyCon PH and PythonPH, please contact us at [email protected]
Sponsorship Deadline: Jan 31, 2023


Individuals

Individuals can also sponsor as patrons for any amount

We use the funds from patrons to offer Financial Aid Tickets to attendees who would otherwise not be able to due to financial constraints.